We're sharing 13+ of the most amazing ideas for Thanksgiving you won't want to miss! Make this holiday special for family and friends.
It's already October and Thanksgiving is just a month away.
We don't know about you but we feel like this year is just flying by.
Can't believe the holiday season is just around the corner!
We'll be staying home again this year since traveling for Thanksgiving is really hard with only have a couple days off from work and school.
The traffic traveling north is insane and a 10-hour drive turns into even more time because of the holiday.
Our families had so much fun renting a house last year for Thanksgiving with our friends, we decided to get together again this year.
But this time instead of meeting in the middle, we're staying home and our friends will come down to North Carolina.
Anne has more space to host guests at her house so their family will stay at her home for the long weekend.
And since AnnMarie has a pretty large dining room she usually hosts Thanksgiving dinner at their house.
It's so much fun!
Since there will be at least 15 of us…probably more if any of our kids bring their significant others for dinner…we like to keep the dining room décor simple and the recipes easy.
Spending time together is what's most important, but we do love to set a pretty table and whip up some of our favorite recipes!
Today we're sharing those amazing Thanksgiving ideas with you!
Be sure to read all the way to the end to find out our favorites!!
How to Style a Tablescape for Thanksgiving Dinner
AnnMarie doesn't use her dining room on an everyday basis for eating so she likes to style her table ahead of the holiday.
Although the table is set for 6, when the big day arrives she adds another table to the space.
A folding table placed at the end of her wood table with a piece of plywood that's been cut to the same size as her table creates one extra long table!
A bunch of folding chairs and a maybe few more borrowed from Anne's house allows enough seating for everyone.
Two years ago AnnMarie created this pretty neutral tablescape for Thanksgiving.
Don't you just love how the green garland and napkins mixed with the white pumpkins play off the wood tones of the chargers and candle holders?
This year AnnMarie styled her dining table with neutral grays and whites for fall but it would also be amazing for a casual Thanksgiving tablespace idea.
And look there's that same garland again.
It's so versatile it can be used any season of the year.
Isn't it great?!?
Wait until you see her tablescape design this year…a little hint…she used her vintage amber bottles.
You'll have to check back in next week to see the tablescape when we share it on Thursday.
Do you share Thanksgiving with family or friends?
Even if you enjoy Thanksgiving day with your family it's always fun to host a fall dinner party and even more special to be a part of a Friendsgiving celebration.
Anne styled this gorgeous tablescape for a Friendsgiving gathering using vintage items mixed in with her everyday plates.
She even used some of her own amber bottles in her centerpiece.
We have so much fun hunting for new bottles to add to our collections at our local antique mall.
And look at those cool brick molds she recently found stacked in the middle with little mums…so creative.
If you're looking for some super simple ideas to set your Thanksgiving table you have to check out how AnnMarie styled her dining room table three ways.
This was a post she wrote when we first started blogging so be kind…she's come a long way in her photography skills…LOL.
And we all know Thanksgiving is about family & friends…but it's also about turkey & football, am I right?
We don't know about you, but our family is all about watching football on Thanksgiving day.
So, why not go with something completely untraditional and decorate your Thanksgiving table in a super cool football theme?
How unique would that be?!?
How to Create a Special Thanksgiving Holiday
Have you ever heard of a thankful tree?
AnnMarie started this tradition with us several years ago and our families just love it.
She even brought it with her to the lake house we all rented together last Thanksgiving so we could share this meaningful tradition again.
Thanksgiving is all about acknowledging all we have in our lives to be thankful for.
Some families may go around the table before they eat and share what they are grateful for which is a wonderful tradition.
We share our thankful tree with each other.
It's really very simple…each guest writes at least one thing they're thankful for on a tag and hangs it on the tree (but you can add as many tags as you'd like) .
Then all the guests are able to read everyone's tags throughout the day.
We shared all the details of how you can make a thankful tree here.
There are so many variations of this idea…just get creative and make it your own.
Handmade table setting cards personalize your Thanksgiving tablescape and add a pretty detail to each place setting.
They're easy to make and can be as simple as a tag hung from the stem of faux pumpkin shown in the photo of AnnMarie's first tablescape or as classic as this tented name card.
Do you want to make place cards this year?
Well, we've got you covered because we have not one but three free downloads to make it even easier to create your own table setting cards.
Just sign up here to get our Thanksgiving bundle and you can choose which style coordinates best with your table this year.
Access all our free printables by subscribing and becoming a Simply2Moms VIP! Click the button below and a link to the Printable Library will be delivered to your inbox!
How to Simplify Breakfast on Thanksgiving Morning
Our families both enjoy watching the Macy's Thanksgiving Day Parade in the morning so we like to keep our breakfast simple!
And there's nothing easier than making overnight oats ahead of time so you and your family can just grab a jar from the fridge and cuddle up on the couch to watch the parade on tv together.
These pumpkin overnight oats with maple walnut crumble are amazing!
But don't just take our word for it…Anne's creation is our top recipe on Pinterest!!
So…if you like pumpkin we know you'll love these overnight oats.
But if you're not a fan of pumpkin…it's okay…really…AnnMarie's not a pumpkin lover either…so you might enjoy our caramel apple overnight oats.
This recipe is one of AnnMarie's favorites!
Or what about a healthy smoothie to start your morning?
We've got two delicious recipes for you that are perfect for Thanksgiving.
Is there anything better than the flavor of apple pie for breakfast?
Hello! Sign us up!!
Anne's apple pie smoothie recipe is so good and bursting with flavor and protein.
Are you all about pumpkin spice this time of year?
Then you will just LOVE Anne's pumpkin spice latte custard shake
In our families the men love their bacon for breakfast.
Actually, who are we kidding, we both love bacon too…LOL.
You'll love these tasty bacon cheddar biscuits that are so easy to throw together ahead of time and freeze.
Then if your Thanksgiving morning is busy just pull these biscuits out and reheat for a savory breakfast.
Another option for a quick easy meal before your guests arrive are Anne's maple sausage breakfast muffins.
Both recipes are packed with flavor, keto friendly, and full of protein.
Our Favorite Thanksgiving Appetizers and Side Dishes
We're not sure about you but our favorite part of Thanksgiving food is the appetizers and side dishes.
Anne's favorite Thanksgiving recipe is her amazing cranberry apple crumble.
But to be honest AnnMarie loves this recipe too…it's da bomb!
She took the traditional sweet flavors of cranberry and apples and created a Trim Healthy Mama compatible version of a classic recipe.
If you're new to our blog, you may have noticed that our recipes are all healthy and sugar-free.
That's because we both follow the Trim Healthy Mama way of eating…basically, we don't eat sugar and we separate our carbs and fats.
We've rounded up more than 70 amazing THM Thanksgiving recipes from our favorite bloggers if you're in search of healthy and delicious recipes too!
You can read more about it here.
AnnMarie is a big fan of Anne's roasted hot corn dip that she serves with blue corn tortilla chips, mini bell peppers or other veggies.
Although this recipe is perfect any time of year, it's especially good for your holiday gathering.
But be sure to make a double batch because we promise it will be the first to go on your spread…people love this corn dip and always ask Anne to share her recipe.
Some of Our Favorite People
Can't wait to spend another Thanksgiving with some of our favorite people.
We're so grateful for you taking the time to read our blog…thank you for following along on our little piece of the internet.
From our families to yours…Happy Thanksgiving!
Welcome Home Saturday
We're so excited to be joining an amazing group of bloggers today as guests of their weekly Welcome Home Saturday feature!
You're going to love all these fantastic ideas!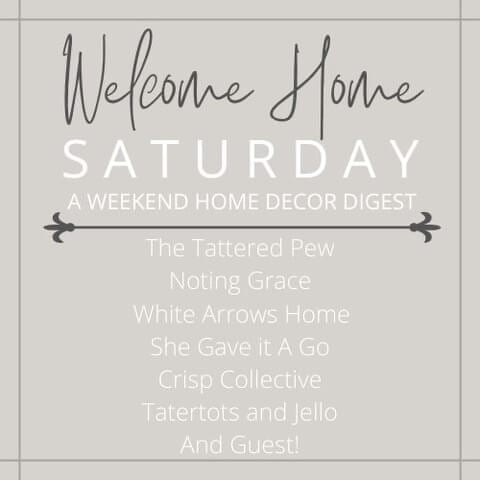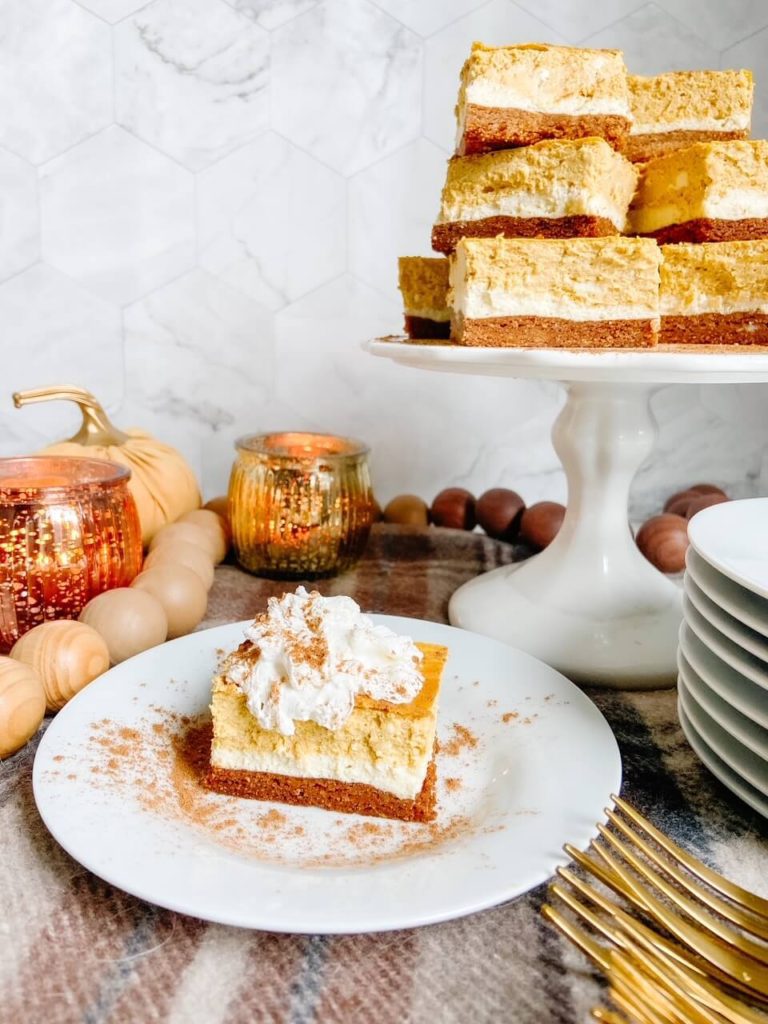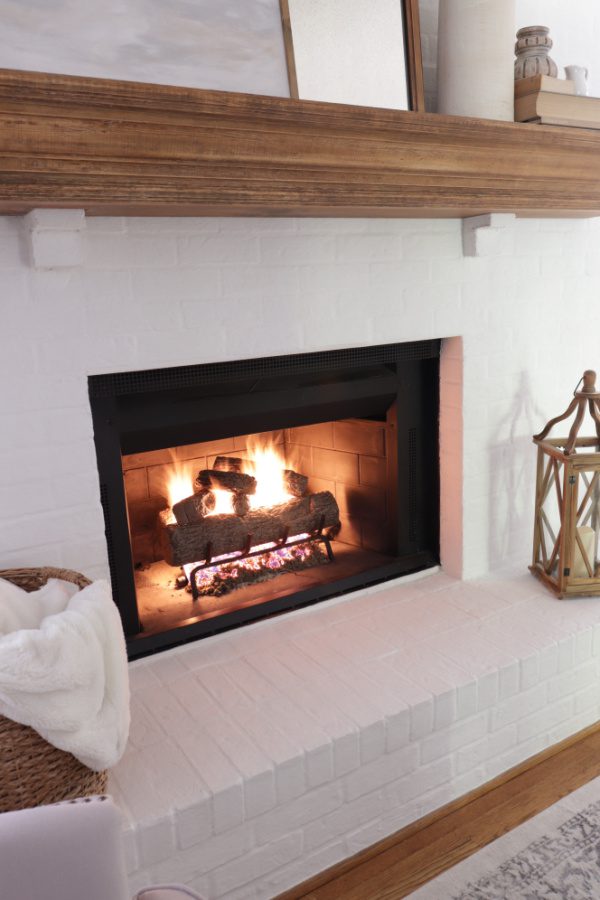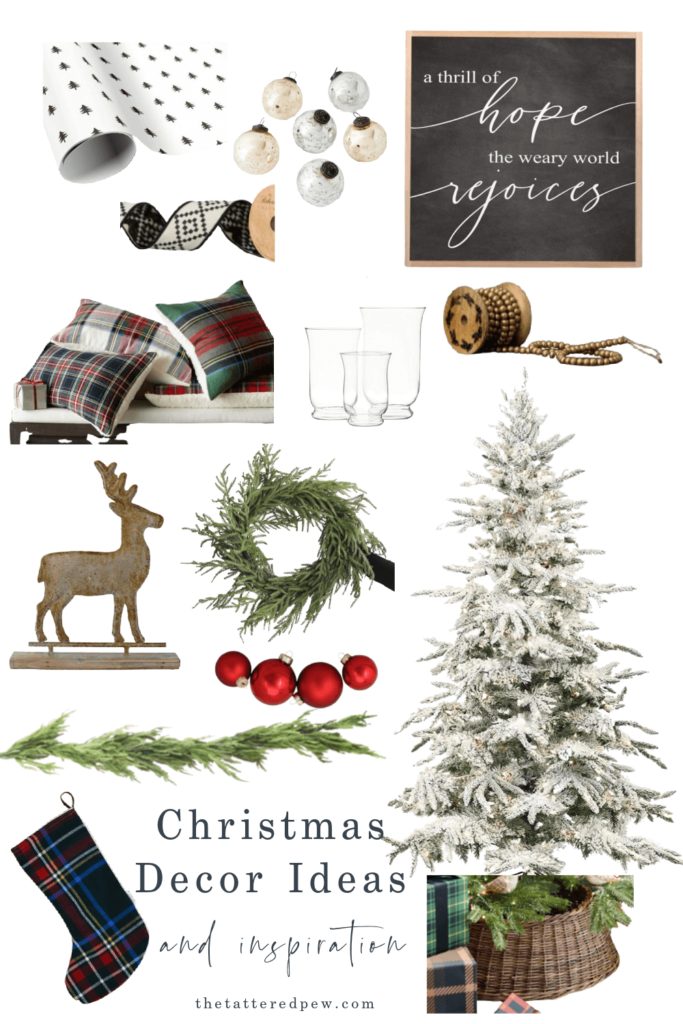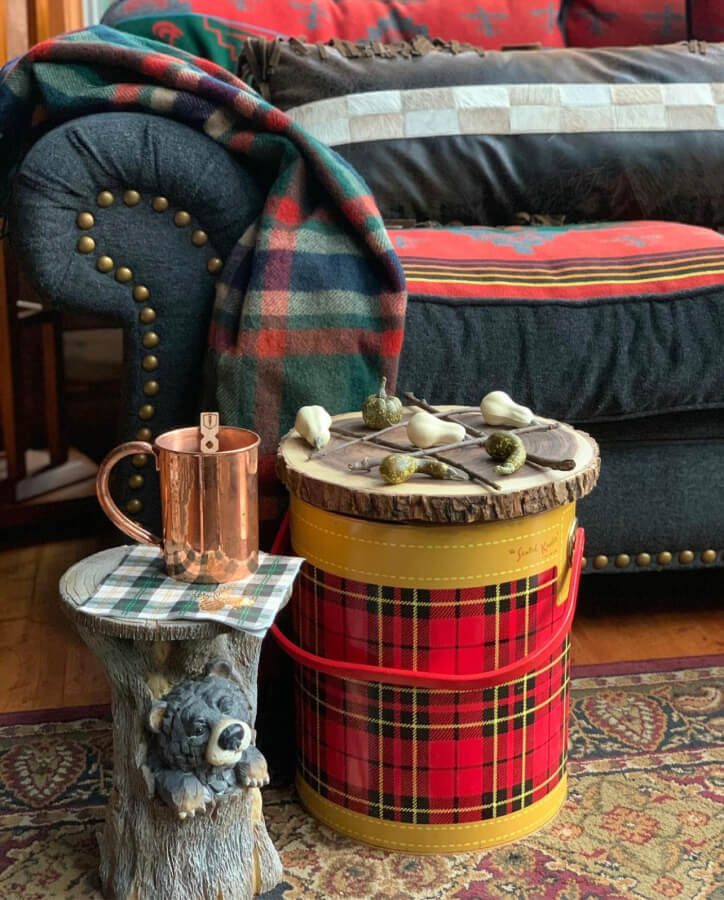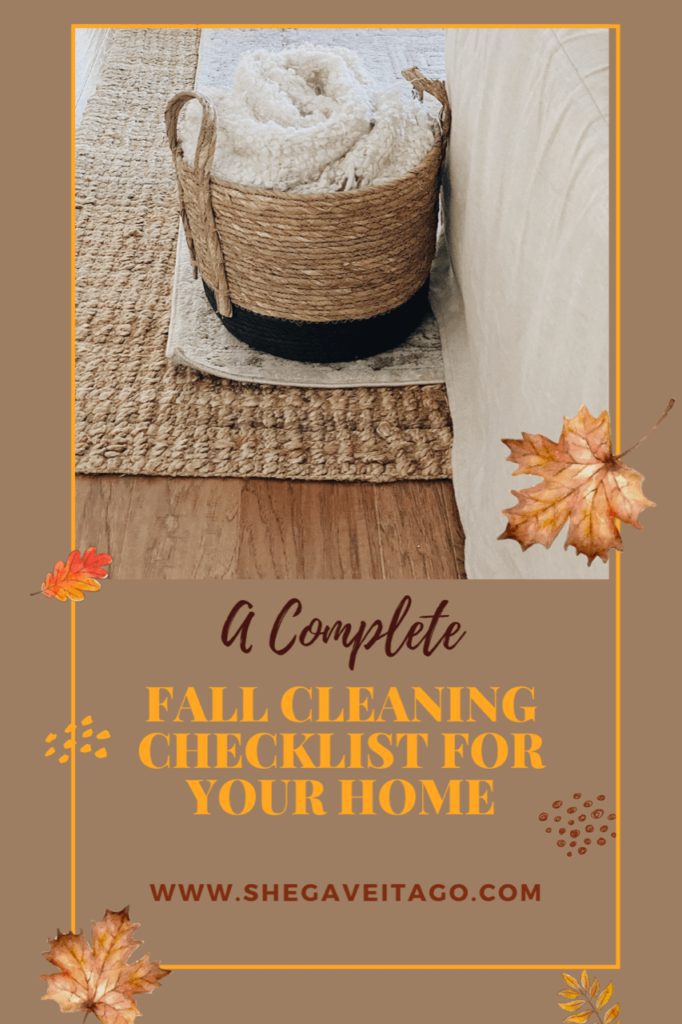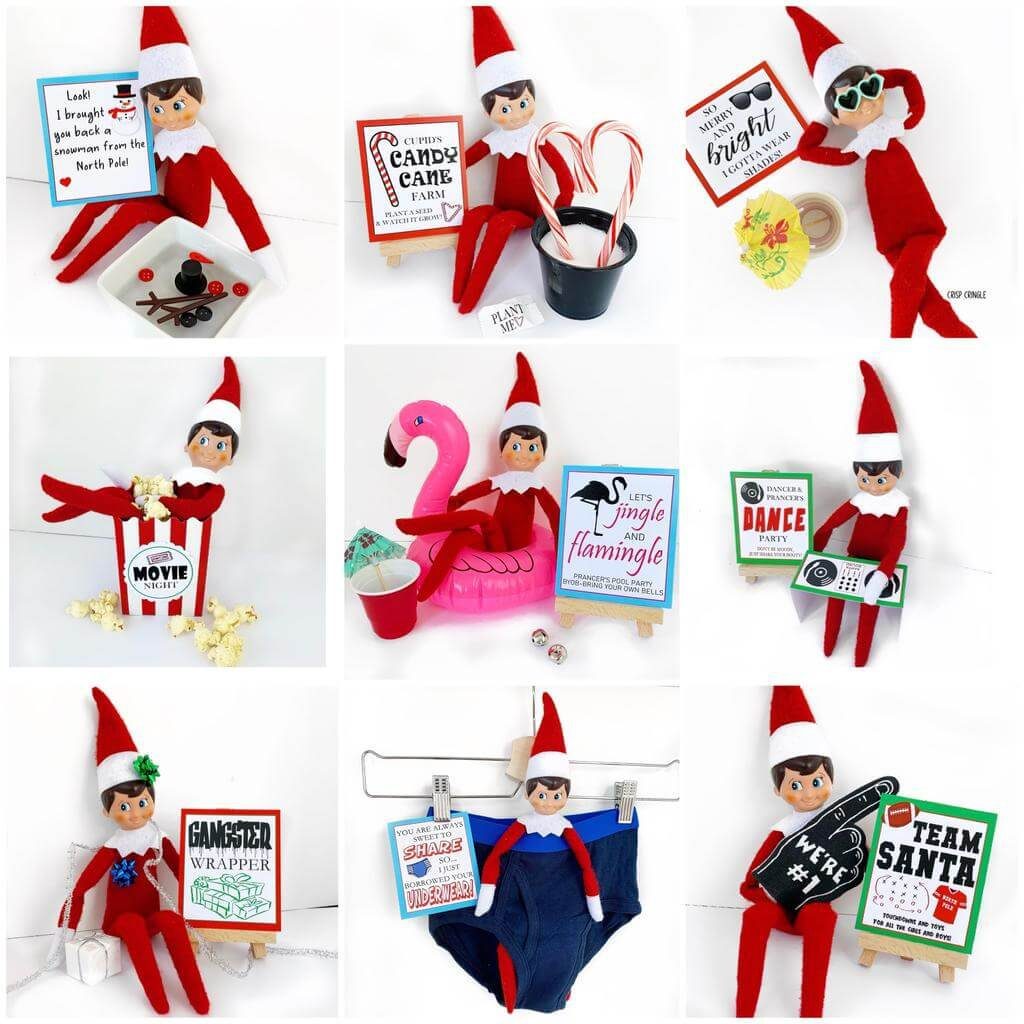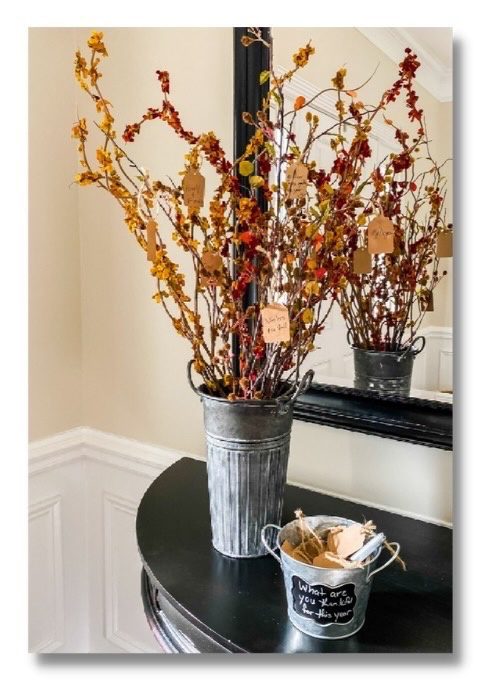 If you have any questions or suggestions, contact me or leave a comment!
Don't miss any of our tips, tricks, or stories! We'd love for you to follow us on social media! You can find us on TikTok, Instagram, Pinterest, and Facebook.
Pin it to Remember it: