The holiday season is filled with temptations to derail a healthy lifestyle. Here are 10 Tips for THM success during the holidays to keep you on track!
The next few months are one of my favorite times of the year. The holiday season means spending more time with loved ones and friends. And I love preparing my heart for the true reason we celebrate: gratitude to God for our blessings and the arrival of Jesus!
But the holidays are also filled with food temptations, am I right?! So I've put together 10 tips for THM Success during this most wonderful time of the year.
This will be my fourth holiday season following the Trim Healthy Mama lifestyle. You can read about how I found THM here. The first year I was still in weight loss mode. Thanks to the tips I'm sharing, I ended up still losing weight over the holidays! It wasn't as much as other time frames, but a loss this time of year is a win in my books. By the second year I was in maintenance mode and following these tips for THM success meant I didn't regain any weight during the next two holiday seasons.
If you haven't started THM yet, don't let the holidays scare you! Go ahead and start following some of the basic principles now and you may find yourself starting the new year in an even better place than you hoped. You can find my tips for getting started with THM here.
Let's Get Honest Before I Share My Tips
I consider the holiday season to begin October 31 and run through January 1st. I start counting it on the early side because the food temptations really begin around Halloween. (Honestly, I could start that season a little earlier!) Start avoiding the temptation of Halloween candy by making some on plan treats to keep in your house. You can find a round-up of some great THM candy treats here from some of our favorite THM bloggers!
But getting back to the holiday season. That's 63 days. Over 17% of the whole year.
[turning on my stern mom voice:] You can NOT be off-plan this entire time and expect to have long term success. The holidays aren't a free pass to eat whatever you want, whenever you want. Even before you started THM, I'll bet you didn't indulge every day throughout the season.
So don't start that mentality now. [stern mom voice off]
10 Tips for THM Success Through the Holidays
1. Plan ahead
I can't say this often enough, but planning is the best recipe for success when it comes to eating healthy!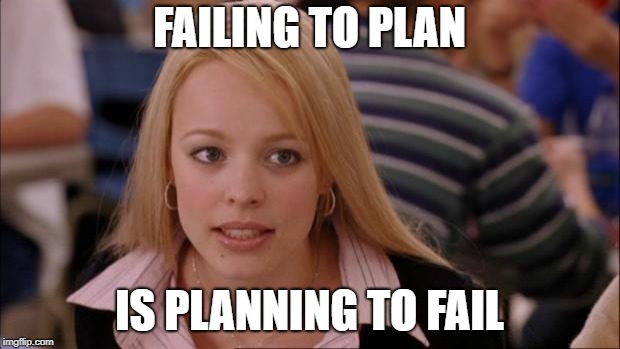 You know that the next two months will include all types of extra social gatherings, kids' activities, performances, shopping, preparing for guests and/or preparing to travel, etc. If you haven't started meal planning yet, now is the BEST time to try it! You can get some meal planning ideas here, or download our printable meal planner below.
But planning ahead doesn't just mean meal planning. Planning ahead also means planning to bring some food to social gatherings. That way you know for sure there are delicious, on plan foods available for you to eat.
For instance, bring this Loaded Cauliflower Casserole recipe from That Lowcarb Life to Thanksgiving dinner and you'll never miss the mashed potatoes: scouts honor! And this Pumpkin Cheesecake with a Pecan Crust from Northern Nester was gobbled up by everyone at Thanksgiving last year. No one even realized it was sugar-free.
What dish is your weakness during the holidays? Google and Pinterest are your friends. Do a search for that food with THM in front of the name and you're bound to find a recipe from at least one of the amazing THM bloggers out there.
2. Be Mindful of Portions
One of my favorite things about Trim Healthy Mama is that we don't count calories or macros or points or any of the other things people typically keep close tabs on when they try to lose weight. BUT (there's always a but, right?), that doesn't give us free rein to be gluttons.
Be aware of how much you're eating. A few ideas to help you with this:
Try using a smaller plate if they're available.
Always use a plate! This is especially helpful when appetizer-type food is out at a cocktail party.
Don't stand and socialize right next to where the food is set out.
When there are lots of options to try, just take a small amount (2 or 3 bites worth) of each food.
3. Choose Wisely
Stick with foods that you know are on plan. Raw veggies with dips and guacamole, cheese (skip the crackers), meat (just watch out for breading and any fillers in meatballs), shrimp cocktail, unbreaded buffalo wings, etc. are all generally safe options at a cocktail party.
When you're eating out, choose a protein and then opt for roasted or sauteed vegetables and/or a side salad.
filet mignon with roasted veggies in veal demi glace
At holiday meals, do your best to choose foods that are on plan (this is when bringing an on plan side dish or appetizer can help).
4. Consider Being the Host
One way to make sure that most of the food at a holiday gathering is on plan is when you make it yourself. Your guests are welcome to bring a dish to help you with food preparations. But when you're the hostess, you are guaranteed lots of options that you know you can enjoy.
AnnMarie hosted Thanksgiving last year and we started with some amazing on plan appetizers! There's a baked brie served with apple slices, bacon wrapped BBQ water chestnuts, stuffed mini peppers, and THM sausage balls for those of us following THM. She also served some chips and dip and pretzels and crackers for those who aren't. Another guest who wasn't following THM brought stuffed mushrooms made with breadcrumbs which were easy to pass up with all the on plan options!
5. Crossovers (XO) are Still On Plan
When you get used to separating your fuels, it's easy to fall into the mindset that mixing fats and carbs (a crossover) is "cheating." I've felt that way too! But even in weight-loss mode, it's okay to have a crossover sometimes.
Go ahead and put that baked brie on top of a slice of apple. Enjoy that sprouted wheat roll along with your steak. Have some broccoli cheese casserole with the ham and sweet potatoes. Make a sugar-free apple pie with a keto pie crust.
Obviously every meal during the holiday season shouldn't be a crossover, but when you have one, no big deal!
6. Watch the Booze
Often holiday gatherings include some wine and cocktails. I love that it's okay to enjoy a glass of wine or a low carb cocktail and still be on plan! Proseco has the lowest number of carbs of any wine with about 2 grams per glass (woo hoo!), but it also has about 100 calories.
You can mix unflavored spirits (vodka, gin, rum, whiskey, tequila) with soda water then add some lemon or lime and some on plan sweetener for a low carb cocktail. You could even use a True Lime packet for more flavor! But remember, even though the liquor doesn't have any carbs, there's about 100 calories for each 1.5 ounce shot.
A good rule of thumb is to alternate 1 or 2 glasses of water (or club soda) with every alcoholic drink. Not only will that keep you hydrated, it will help minimize the empty calories you consume. Plus, you're more likely to make unhealthy food choices if your judgement is impaired by too much alcohol. You'll feel way better in the morning if you do it this way!
7. If you Eat Off Plan, Give Yourself Grace
Sometimes it's more important to be a gracious guest and enjoy the food someone has taken the time to prepare for you (especially if that someone is your grandma, or your spouse's boss). And sometimes you may not resist temptation and you have some "off plan" food.
The beauty of THM is Food Freedom. We can choose to enjoy foods that aren't on plan now and again. And then not beat ourselves up mentally afterwards. Because you and I both know what that often leads to: more bad choices.
We do need to be mindful of how that choice may affect our goals, though. It may mean it takes us a little longer to get to our goal weight. But isn't the freedom to enjoy something a wonderful thing? I personally find it sooo much easier to stick to this lifestyle knowing it's okay to stray now and again.
8. Don't Go Crazy…
If you've had an off-plan meal, don't turn it into an off-plan day, or an off-plan weekend (or week! 😱).
THM recommends eating every 3-4 hours. That means, you can be back on plan the very. next. time. you eat! You fall off the plan and then you hop right back on at your next meal.
9. Recover with Deep S and FP meals
I've found that when I go off plan, it really helps if my next on plan meal (or two) fall into the Deep S or Fuel Pull (FP) category.  Off plan for me typically means that I've had something with sugar in it or some type of bread. Or pretzels. Basically I've had unhealthy carbs. So having a Deep S or FP meal with no carbs helps my body to burn up the excess more quickly. Long term THM success comes from remembering to include these types of meals regularly anyway!
You can learn more about Deep S meals in the Higher Learning chapter of the Trim Healthy Mama plan book. One of my most favorite Deep S treats is this Vanilla Custard Shake from Wonderfully Made and Dearly Loved. Or check out Briana Thomas' round up of Deep S recipes for more inspiration. With delicious food like this it is so easy to get back to the "on plan" mindset!
10. Detox with Sippers
Sugar detox is no joke. When I first quit sugar, I was grumpy, moody, tired, and head achy for nearly a week. I have no desire to ever go through it again! It's definitely been a deterrent to generally stay away from sugar. But on the occasion I have indulged, the THM sippers are great at helping to speed up the process of flushing my system.
Here are links to a few of my favorites:
Enjoy the Holidays and Stay Successful with THM with Confidence
I hope these tips will help you continue your THM success through the holiday season! You can use these same tips when you're on vacation, or any time throughout the year when you have food-related temptations.
Do you have any tips that you've used to stay successful with Trim Healthy Mama or the healthy lifestyle you follow? I'd love to hear about them! Share your tips in the comments below!
More Posts You May Enjoy:
Pin it to Remember it: